Bloodsucking Cinema
If you are a fan of the vampire world, you will love sharing your time with immortal souls. The creatures of the night are hunting their next victim. Experience how the dark side of the world lives and ventures out only at night. Daytime is never good for the vampires and a cross fills them with fear.
Watch this documentary and embrace the producers who are always searching the taste of blood they know their audiences love. Cover your neck or you too may be the next victim by a vampire and their pearly white fangs. A thriller you will enjoy.
Fridays at 8:00 pm on Starz

1 Season,

1

Episode

October 14, 2007

/

10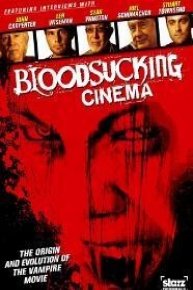 Bloodsucking Cinema Full Episode Guide
Episode

1

-

Starz Inside: Bloodsucking Cinema
If You Like Bloodsucking Cinema, Then Try...